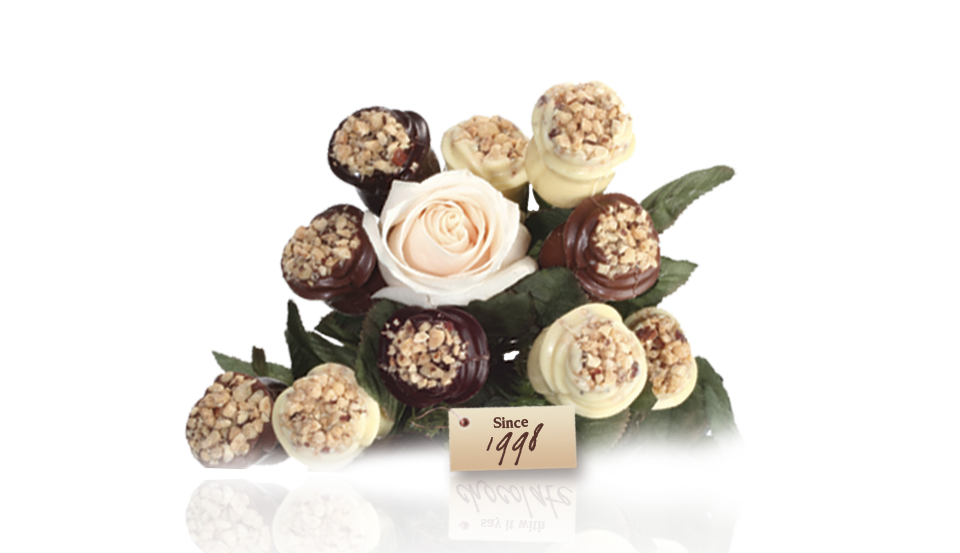 Le Chocolat is unique among contemporary
artisanal chocolate and confection shops.
"Our small batch, handmade production in combination with our
uncompromising standards of kashrus and purity of ingredients
has so far not been replicated in the
14 years
since we started.
Back then we frequently heard comments such as,
"… but how are you going to make a business from this…?".
Well, with the fusion of our specially commissioned Belgian
couvertures together with some other extraordinary ingredients
sourced locally and the world over, and a little encouragement
from our talented chef-chocolatiers, many of our biggest critics
have become our most loyal customers.
What is Our Legacy?
Quite possibly the finest, freshest
and best tasting chocolate
confections you may experience.
In the words of
New York
talk show
hosts Joan Hamburg
and Arthur Shwartz of WOR radio,
" … this is serious chocolate."
All selections can be
ordered Pareve/Dairy Free.